The biodiesel industry got another early Christmas present when a district appeals court today denied a petition challenging the Renewable Fuels Standard (RFS2).

The U.S. District Court of Appeals for the District of Columbia set forth a unanimous decision to deny the petition by National Petrochemical Refiners Association (NPRA) and the American Petroleum Institute (API) challenging the Renewable Fuels Standard (RFS2). The petition was filed in March of this year saying the RFS2 violated the statutory requirements setting separate biomass-based diesel volume requirements for 2009 and 2010, that it was inappropriately retroactive without proper lead time and compliance provisions.
The National Biodiesel Board's (NBB) was obviously pleased to hear about the decision. "This wholly validates the U.S. biodiesel industry's legal position and sends a clear, unambiguous signal to the marketplace that the common-sense renewable goals established in the RFS2 program will be met," said Manning Feraci, NBB Vice President of Federal Affairs.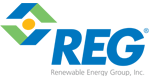 Renewable Energy Group (REG), the nation's largest biodiesel producer, also applauded the decision.
"This lawsuit was the final piece of uncertainty creating market disruption for the biodiesel industry. With last week's reinstatement of the biodiesel blenders' tax credit and today's announcement by the court, REG is bullish on the 2011 market for biodiesel demand," said REG's Gary Haer, who is the new president of NBB.
More than 1.4 billion gallons of biodiesel production is registered with the EPA to produce valid RINs to meet required volume obligations. Renewable Energy Group has more than 180 million gallons of production capacity. The company anticipates significant demand increases in coming weeks due to these recent announcements.
Meanwhile, NPRA "expressed disappointment and concern" over the decision. "This retroactive regulation by a federal agency establishes a deeply troubling and potentially far-reaching precedent," said NPRA president Charles Drevna. "We're disappointed that the court did not overturn what is clearly a flawed and misguided approach toward implementation of the federal Renewable Fuels Standard. Regardless of the court's ruling, however, NPRA and its members remain committed to working towards the overall implementation of the RFS program."
Even though the thrust of the challenge was related to biodiesel, Growth Energy had intervened in the court case on behalf of the ethanol industry to help defend the mandated volumes and make sure that the volumetric levels were retroactive as of Jan 2010. "We intervened because we believe that EPA's decision regarding the mandated volume of domestic renewable fuels furthers the intent of Congress," Growth Energy said in a statement.