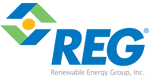 Biodiesel from Iowa-based Renewable Energy Group is now flowing at a major Chicago area fuel terminal.
The company has announced that REG-9000/1 biodiesel is now available for convenient splash blending or truck-load pick-up at Kinder Morgan's Argo, Illinois facility: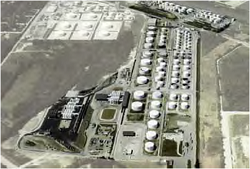 This new terminal location combines the quality of REG-9000 biodiesel, the industry experience of REG and the convenience of the Chicago terminal site. Multiple biodiesel pricing options are available for REG customers through the Kinder Morgan terminal. on Friday, Dec. 17, 2010. Petroleum distributors may pick up REG-9000TM biodiesel 24/7 at the terminal located at 8500 West 68th Street Argo, Illinois after setting up a Kinder Morgan account.
REG says it is making several pricing options available for customers.