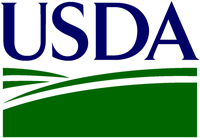 The Clean Fuels Foundation announced today that they are working with the U.S. Department of Agriculture (USDA) to expand public awareness on fueling options available to owners of flexible fuel vehicles (FFVs).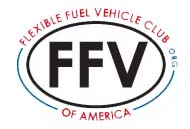 The FFV awareness effort is targeting several areas across the country to increase the use of ethanol blends in FlexFuel vehicles. "Breaking through the blend wall begins with the 8 million FlexFuel vehicles on the road today, and reaching these drivers to make sure they know they can use ethanol blends up to 85%," said Agriculture Under Secretary for Rural Development Dallas Tonsager. Tonsager also noted FFVs of any age can use E15 or any other gasoline ethanol blend up to E85 and can take advantage of favorable market pricing on these blends when offered.
The US Environmental Protection Agency is also supporting the effort, and EPA spokesman Paul Argyropolous said, "More frequent use of higher blends of ethanol in FlexFuel vehicles is one avenue that can further support meeting the volume requirements of the renewable fuel standard, which in turn results in additional greenhouse gas reductions. When fully implemented, the program will reduce GHG emissions equivalent to taking 27 million cars off the road. This awareness effort is another avenue which federal and private interests can work together to attain these goals."
Organizers of the awareness effort say they will be focusing on several different areas that already have FlexFuel pumps as well as areas with a high concentration of FlexFuel vehicles. Ohio, Florida, Georgia, Texas, Kansas, Nebraska, and the Washington, D.C. areas will be among the states targeted in the initial phase of the campaign. Stakeholder meetings have been held in Ohio and Nebraska in recent weeks with several more scheduled in the coming months.
According to Douglas A. Durante, Director of the Clean Fuels Foundation, a little effort goes a long way in terms of consumer education. "We have found when consumers realize their vehicles have this capability and we inform them where they can get the fuel, ethanol sales increase dramatically."