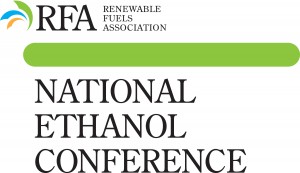 Registration for the 16th Annual National Ethanol Conference on February 20-22, 2011 is filling up fast. So fast in fact that there is concern that the hotel rooms at the JW Marriott Desert Ridge Resort & Spa in Phoenix, Arizona are going to be gone right along with 2010. The focus for this year's conference is Building Bridges to a Sustainable Energy Future and this premier industry event will focus on vital marketing and policy issues.
"This is a conference you have to attend. All the other major players in your industry will be there, which puts you at a disadvantage if you sit this one out," says John Litterio, Director, CHS Renewable Fuels Marketing.
Conference session highlights include:
• Future of Biofuels Tax Policy
• Where Are We on the Road to Next Generation Biofuels Commercialization?
• Behind the Scenes Look at Impact of 2010 Elections on Congress and Presidential Politics, featuring Mary Matalin and James Carville
• Moving Beyond E10
• How Will EPA's GHG Tailoring Rule Impact Your Business?
• Global Ethanol Outlook
• Oil Products and Feedstock Forecasts
This is one time that it doesn't pay to procrastinate. You can learn more about the NEC conference and register online for both the conference and your hotel here.