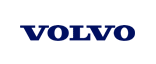 In what could end up being a great test of biodiesel in cold weather (and there's still plenty of detractors who swear against the green fuel in cold climates) Swedish auto maker Volvo will be testing biogas, and eventually biodiesel, in an airport snow sweeper in the Scandanavian country.
This company press release says that, in partnership with Schmidt and Swedavia, Volvo will have two nine-liter engines running on the alternative fuels in the sweeper:
The state-owned company Swedavia aims to make all of its 14 airports in Sweden carbon-neutral in terms of upkeep and maintenance. Daily operations involve the deployment of an extensive fleet of machinery comprising Volvo products featuring customized equipment, including snow removal machines that keep the runways clear of snow.
In partnership with the German customer Schmidt, the Volvo Group has developed a snow sweeper that uses Volvo engines fueled by a mixture of compressed methane and diesel.
"We have combined the superior efficiency of a diesel engine with the advantages of biogas. This has resulted in an engine that is significantly more energy-efficient than traditional gas-powered engines in which the biogas combusts in an Otto cycle," says Inge Horkeby, Director Environmental Affairs AB Volvo.
The test vehicle's cab unit is the front section of an A25E articulated hauler from Volvo Construction Equipment, equipped with a nine-liter diesel engine converted to gas. In the rear section a similar engine from Volvo Penta is used to power a roller brush and a snow-blower unit that expels the remaining snow at a speed of 130 m/s. While the Volvo Group already has trucks and buses that are powered by biogas, this is the first time that Volvo CE and Volvo Penta are showcasing a product equipped with biogas-powered engines.
If there's any place that would know snow, it would be Sweden! I'm still trying to get some video or a picture of this snow sweeper in action. I'll update this post when I find it.