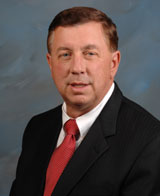 The new American Soybean Association (ASA) president is making biodiesel and ethanol his priorities.
And this article from Corn and Soybean Digest says that shouldn't be too much of a surprise from Alan Kemper, a fifth generation corn, soybean and cattle farmer from Lafayette, Indiana and the first person to hold both the ASA presidency and that of the National Corn Growers Association, a job he held in 1989-1990:
"We were pushing ethanol before it was cool," he says, "and the need for expanded biofuels use – especially biodiesel– has never been more important than now. It's essential that we receive a multi-year extension of the $1/gal. federal tax credit for biodiesel. This will be a net win for soybean growers, our country and our government."
The article goes on to say that Kemper is also pushing free trade agreements to help American soybeans and wants to make sure there is profitability and sustainability in the oilseed market.