According to a recent peer-reviewed paper published in the journal of Environmental Progress & Sustainable Energy, camelina-based biojet fuel reduces CO2 emissions by 75 percent compared to traditional petroleum-based jet fuel. The study also found that "green diesel" made through the same process reduces CO2 emissions by 80 percent.

"This peer-reviewed analysis proves what we've known for a long time – that camelina is an ideal feedstock for renewable jet fuel," said Scott Johnson, President of Sustainable Oils. The company is working with both the U.S. Navy and the U.S. Air Force to develop camelina-based aviation fuels."The peer-review process demonstrates without a doubt the significant CO2 reductions that camelina based jet fuel offers. Our airline and military partners can be even more confident about the benefits of using camelina-based fuels."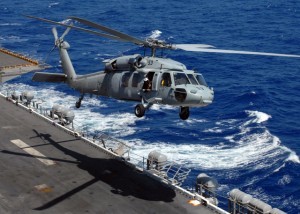 The research was carried out at Michigan Tech University in conjunction with UOP, a Honeywell company and partner and a stakeholder in the camelina-based aviation fuel market. The research used camelina grown in Montana and processed into biojet fuel using UOP hydroprocessing technology.
Camelina-based biojet fuel is currently a leading contender to replace traditional jet fuel and various airlines as well as the U.S. military are testing the renewable fuel. In addition, the American Society for Testing and Materials (ASTM) is working on approvals for a specification of a renewable jet fuel, known as Hydrotreated Renewable Jet (HRJ). It is believed that standard will be fully approved by the end of 2011.
In November 2010, Sustainable Oils' camelina-based biofuel met another key performance milestone with the Navy's successful test of the camelina in a MH-60S helicopter. The test represented another step toward the certification of camelina-based fuels for use in all Navy and Marine aircraft.