Earlier this month, the Federal Energy Regulatory Commission (FERC) issued a Notice of Proposed Rulemaking aimed at removing barriers to the integration of wind and solar and other forms of alternative energies to the wholesale power grid. The 60 day comment period is in full swing and many in the wind industry are actively submitting comments.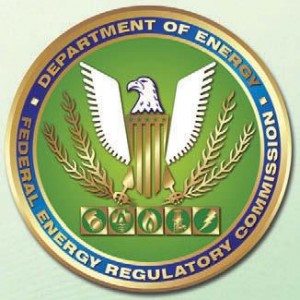 According to a FERC release, the proposed rule would reform the Open Access Transmission Tariffs (OATT) and the Large Generator Interconnection Agreements filed by public utility transmission providers to require them to offer services that will allow for a more efficient integration of variable energy resources such as wind, solar and hydrokinetics into the grid system. This has been a challenging and ongoing issue for alt energies and the passage of the rule would signify the country's commitment to renewable energy.
"Most of the new power plants for which developers are seeking access to the grid are variable resources such as wind and solar generators," FERC Chairman Jon Wellinghoff said. "This proposal will help the Commission to cost-effectively integrate these and other variable generators into the grid in a way that helps maintain reliability and operational stability."
According to Gregory K. Lawrence, with law firm McDermott Will & Emery and the head of the firm's renewable business and his associate Mustafa Ostrander, the three proposed reforms address "discrete operational protocols" and should be viewed as "complementary parts of a package." The reforms include:
Intra-hourly Transmission Scheduling—FERC proposes requiring public utility transmission providers to give their customers the option of using more frequent transmission scheduling intervals (15-minute intervals) within each operating hour.  This would allow transmission schedules to reflect more accurately power production forecasts, load profiles and other changing system conditions, while also allowing the system's variability to be managed more effectively.
Power Production Forecasts—The proposed rulemaking also requires public utility transmission providers to amend their pro forma Large Generator Interconnection Agreement to incorporate provisions requiring interconnection customers with VER-generating facilities to provide to public utility transmission providers certain meteorological and operational data.  FERC believes this requirement will result in greater situational awareness and efficiency within the unit commitment, dispatch and reliability assessment process.
Generic Ancillary Service Rate Schedule—FERC also proposes adding a generic ancillary service rate schedule to the pro forma Open Access Transmission Tariff. Public utility transmission providers would be required to offer generator regulation service, to the extent physically feasible, to transmission customers using transmission service to deliver energy from a generator located within the transmission provider's balancing authority area.
FERC's goal with the proposed rules is to create a "reasonable foundation upon which public utility transmission providers will be well-positioned to manage system variability associated with increased numbers of VERs," but acknowledges that these rules do not solve all the integration challenges.