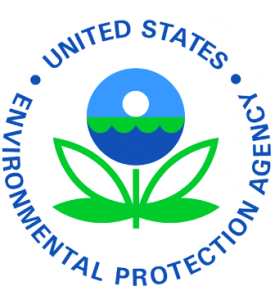 The EPA has finalized the 2011 percentage standards for the four categories of fuel under the Renewable Fuels Standard (RFS2). As such, each producer and importer of gasoline and diesel determines the minimum volume of renewable fuel that it must ensure is used during the year in its transportation fuel. The required use of biofuels will increase each year until reaching the 36 billion gallons of renewable fuels level by 2022.
The final 2011 overall volume and standards are:
• Cellulosic biofuel – 6.6 million gallons; 0.003 percent
• Biomass-based diesel – 800 million gallons; 0.69 percent
• Advanced biofuel – 1.35 billion gallons; 0.78 percent
• Renewable fuel – 13.95 billion gallons; 8.01 percent
As predicted, the EPA has finalized a lower 2011 cellulosic volume than the original request made this past summer citing lack of commercial scale availability of advanced biofuels. However, despite the "set-back" the EPA remains optimistic that availability of cellulosic ethanol will grow in the next few years.
It should also be noted that the renewable fuel category includes starch-based ethanol, such as corn-ethanol, which is capped at 15 billion gallons in RFS2. This being said, the corn-ethanol industry is fast approaching a "production wall" per se and as a result, is lobbying through its "Ethanol Road Map" to increase the amount of corn-based ethanol allowed under RFS2.
*UPDATED POST*
Several organizations have responded to this story including Chris Thorne, the Public Affairs Director for Growth Energy. "There's no question that the potential for cellulosic ethanol remains on track and that is why it is so important to have real targets to give confidence that there will be a market for those who are investing in the industry. Some of the pilot projects are on the edge of delivering commercial-scale volumes of cellulosic ethanol to the market, for a price that is competitive to gasoline."
Thorne continued, "But not all pilot projects are that close, and that's in large part because the market for ethanol is capped by arbitrary regulation in the U.S. What's preventing the growth of cellulosic ethanol in the transportation fuels market is the lack of access to the market – and without that market, we're not drawing the necessary investment. That's why Growth Energy is pushing our Fueling Freedom proposal, which would reform market access and let cellulosic ethanol compete with gasoline derived from foreign oil."
In addition, the Bob Dineen, the President of the Renewable Fuels Association stated, "The RFS was designed in part to ensure the evolution of America's biofuels industry is successful. By reducing the standard for cellulosic biofuels, EPA is accurately reflecting the difficulties cellulosic biofuel technologies have encountered in obtaining the capital needed to fully commercialize. However, being aware of this fact, EPA should have been and must be careful to keep cellulosic biofuel targets ambitious so as to stimulate the kind of investment these technologies need to finish commercialization."