In an effort to showcase decades of renewable energy use, the Brazilian Sugarcane Industry Association (UNICA) will be participating in events during the United Nations Climate Change Conference (COP-16) and the World Climate Summit (WCS) which are taking place in tandem in Cancun, Mexico from November 29-December 10.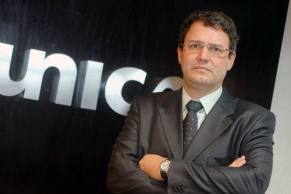 According to UNICA, nearly 50 percent of all of Brazil's energy comes from renewable sources. This is three times the global average and UNICA believes this gives Brazil a leading role in the search for solutions for global warming and climate change. To demonstrate their technologies, UNICA will conduce a seminar on alternatives to minimize emissions from transportation in emerging countries on December 6 at the Cacao Room in Hotel Moon. The organization will also at the Brazil Pavillion with support from the Brazilian Export and Investment Promotion Agency (Apex-Brasil, who will also be at the upcoming AG CONNECT Expo in Atlanta, GA on January 7-10, 2011).
Marcos Jank, UNICA's President, points out that Brazilian greenhouse gas emissions measured in 2006 would have been 10 percent greater without the contributions from the sugar and ethanol industries. "Over the 35 years of large-scale use of biofuels in Brazil, more than 600 million tons of CO2 were kept from the atmosphere while the country saved US $240 billion that didn't have to be spent on foreign oil," said Jank.
He also notes that ethanol is moving beyond the fuel tanks of cars and buses and is also being tested as fuel to power generators, farm implements and machinery, as well as to fly planes. In addition, ethanol is used a replacement for fossil fuels in resins, fine chemicals and "green" plastics. The result, says Jank, is a significant reduction in greenhouse gas emissions.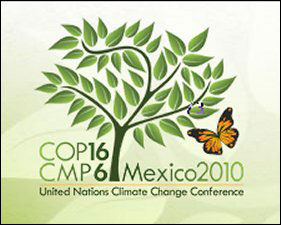 At its booth in the Brazil Pavillion, attendees can learn about sugarcane and ethanol production through comprehensive video sessions of its Virtual Mill. In addition, literature on clean and renewable energies will also be distributed, detailing sustainability programs conducted by the sugarcane industry. UNICA will also have a booth at the World Climate Summit December 4-5 being held at the Ritz-Carlton Hotel.
"Energy obtained from sugarcane can benefit a number of emerging countries, by bringing social and economic development, energy independence and emission reductions, said Luiz Fernando Amaral, UNICA's Environmental Advisor. "Throughout 2010, UNICA hosted over 180 foreign delegations that brought government officials, academia and investors to Brazil from several countries interested in learning more about ethanol and bioelectricity."
On December 4, Jank will participate in a plenary session on ways to foment global prosperity based on a sustainable economy. On December 5, Jank will be a featured speaker at a forum on public transportation, looking at ways to disseminate biofuels and achieve economies of scale.