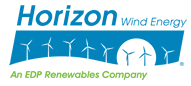 A 98-turbine wind farm in Ohio is moving forward after regulators in that state gave the developers permission to build the project, designed to generate up to 150.4 megawatts of energy.
BrighterEnergy.org reports the Ohio Power Siting Board will allow Houston-based Horizon Wind Energy to build the second phase of its Timber Road wind farm on 15,000 acres leased in Northwest Ohio:
The wind farm is to use either Acciona 1.5MW turbines, GE 1.6MW machines or Vestas 1.8MW turbines, with expectations of generating between 395,000 and 460,000 megawatt-hours of power each year.
The project could see construction starting next month, in a project expected to support 420 construction jobs followed by 43 full-time operations roles.
Horizon, which is developing the project through its Paulding Wind Farm II LLC subsidiary, filed its application with the Board in May for certification to site its Timber Road II Wind farm.
The developers had to agree to several provisions that would lessen the impacts on the environment. The project is seen as being a big step toward Ohio meeting its goal of 25 percent of the state's electricity from alternative energy sources by 2025, half of which must come from renewable resources.