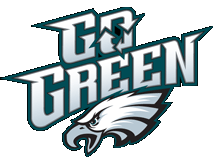 Right now, the Philadelphia Eagles are sitting atop their division in the NFL and have to have what's considered one of the better feel-good stories in pro football with the comeback of Michael Vick (we can debate his merits and whether he was deserving of another chance in some other venue). But the Eagles might be putting up their biggest win of the season with their announcement that onsite wind and solar power generation will play a major role in powering Lincoln Financial Field, becoming the world's first major sports stadium to convert to self-generated renewable energy: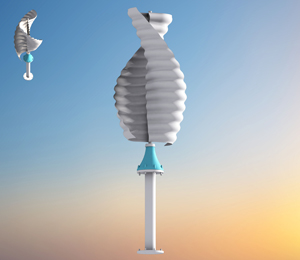 The Eagles have contracted with Orlando FL-based SolarBlue, a renewable energy and energy conservation company, to install approximately 80 20-foot spiral-shaped wind turbines [shown on right] on the top rim of the stadium, affix 2,500 solar panels on the stadium's façade, build a 7.6 megawatt onsite dual-fuel cogeneration plant and implement sophisticated monitoring and switching technology to operate the system.
Over the next year, SolarBlue will invest in excess of $30 million to build out the system, with a completion goal of September 2011. SolarBlue will maintain and operate the stadium's power system for the next 20 years at a fixed percent annual price increase in electricity, saving the Eagles an estimated $60 million in energy costs.
The Eagles and SolarBlue estimate that over the 20-year horizon, the on-site energy sources at Lincoln Financial Field will provide 1.039 billion kilowatt hours of electricity — more than enough to supply the stadium's power needs — enabling an estimated four megawatts of excess energy off-peak to be sold back to the local electric grid.
"The Philadelphia Eagles are proud to take this vital step towards energy independence from fossil fuels by powering Lincoln Financial Field with wind, solar and dual-fuel energy sources," said team owner and chief executive officer, Jeffrey Lurie. "This commitment builds upon our comprehensive environmental sustainability program, which includes energy and water conservation, waste reduction, recycling, composting, toxic chemical avoidance and reforestation. It underscores our strong belief that environmentally sensitive policies are consistent with sound business practices."
Team officials say the amount of renewable energy generated each year will be equal to what 26,000 homes go through in electricity annually and remove the same amount of carbon from the air equaling 41,000 cars.