The Organization of the Petroleum Exporting Countries (OPEC) slammed global biomass programs in its most recent oil report while at the same time raising oil demand forecasts for 2011. The organization was highly critical of global incentives designed to aid companies who are focused on developing biofuels from biomass and reducing the use of fossil-fuel based energy.
In the report, OPEC writes, "Although these government subsidies are helping the biofuel industry, the negative effect on the environment is vast and the programmes place a burden on the public budget." OPEC cites a statistic that says biofuel tax credits are costing tax payers $500 million each year but they fail to note that global oil subsidies topped more than $312 billion last year.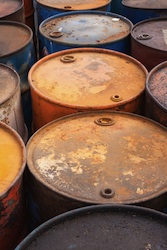 In particular, OPEC cites concerns of deforestation in places such as Brazil and also environment and land use issues in countries such as South America and Asia, and criticizes the biofuels programs of the Organisation for Economic Co-operation and Development (OECD). Africa has also been highlighted as a country that will be negatively affected by biofuels policy.
In the report, OPEC estimates demand for its oil next year will reach 29.2 million barrels per day (bpd), up 1.4 per cent from the 28.8 million bpd projected for this year. The country cited as having the biggest impact on increased oil use is China. This updated number is 400,000 bpd higher than last month's forecast. Last month also went down as the highest oil output month so far this year with 29.3 million bpd.
Here in the states, daily ethanol production is nearing 1 million barrels per day (b/d)  with 895,000 b/d produced the week ending November 12, 2010. The Renewable Fuels Association (RFA) reported that the daily production numbers were up 18,000 b/d from the week prior and the 4-week average daily production topped out at 879,000 b/d. Daily ethanol production represented 10 percent of daily average gasoline demand that dropped to 375.89 million gallons per day. In addition, stocks of ethanol are now at 16.7 million barrels.