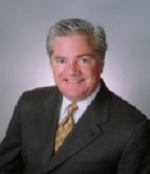 An Arkansas-based biodiesel consulting group has added a former member of the National Biodiesel Board to its team of biofuels consultants.
Lee Enterprises has announced the addition of Jess Hewitt to its team of biofuels consultants. In addition to his work on the NBB, Hewitt has more than three decades of experience in the energy sector, including his current role as chairman of Gulf Hydrocarbon, Inc., a provider of biodiesel to the petroleum industry.
"Jess has a very long history in biodiesel and in the energy industry in general, and is probably the nation's top authority on renewable identification numbers (RINs)" says Wayne Lee, principal owner of Lee Enterprises. "With the 2010 renewable fuels standard (RFS2) obligations coming to a close, and the severe penalties for 'obligated parties' that don't meet their obligations, there is a significant increase in RINs and RIN trading" notes Lee. "This is a pretty complicated area with many potential pitfalls, and Jess knows how to navigate it better than anyone I have seen", said Lee. "I am really excited to have him on our team."
Hewitt notes that RINs and RIN trading are becoming the major factor in the sale of biodiesel and other new generation biofuels such as biogas or landfill gas. "These credits have catapulted in value from a low of ¼ cent per credit to more than 60 cents per credit and it is now possible to make more trading profits from the sale of these credits" says Hewitt. "The techniques for trading are becoming more sophisticated as liquidity improves". Both Lee and Hewitt agree that the biodiesel industry is at the beginning of resurgence, and that the issuance and trading of RINs will play a major factor in the new biodiesel industry.
Lee Enterprises is expecting the biodiesel marketplace to rebound and has recently added four new consultants to its business.