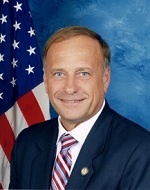 Republicans taking control of the U.S. House is good for the chances of the federal ethanol and biodiesel tax breaks seeing renewal … that's according to a GOP member from Iowa.

AgriNews.com reports that U.S. Rep. Steve King also believes that this Congress will have a lot more members who are from agricultural areas … also a positive trend:
"That bodes well for the future of agriculture in the country," King said. "We will have people in Congress who know something about agriculture."
King said extending the tax credit for ethanol and reinstating the biodiesel tax credit are more likely to happen with Republicans controlling the House.
"I'll be pushing hard on that," King said.
We've heard lots of promises on this before. Let's see what happens.