A large rendering company based in Texas has acquired another renderer that also produces biodiesel.
Darling International Inc. has moved to pick up Kentucky-based Griffin Industries Inc. This article from Biodiesel Magazine says the $840 million deal includes Griffin's 12 rendering plants and one biodiesel production facility in Butler, Kentucky: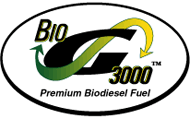 "Our combined companies will make us the leading independent renderer, bakery products recycler, used cooking oil recycler and grease trap maintenance provider in the United States," said Darling Chairman and CEO Randall Stuewe. "Specifically, the combination makes sense because it provides for a more diversified supply of raw material, the leading position in bakery recycling business, completion of Darling's national footprint, increased feedstock supply for our potential green diesel venture, and the ability to transfer best practices between two industry leaders."
During a conference call to discuss the merger, Stuewe specifically spoke about how the acquisition will benefit Darling's green diesel project. "Our combination effectively grows our biofuel feedstock availability and improves our capabilities to serve our green diesel venture previously announced with Valero," he said.
The green diesel project was initially announced by Darling in September 2009. At that time, the company said it was seeking to form a joint venture with a subsidiary of Valero Energy Corp. to develop a 135 MMgy renewable diesel facility adjacent to an existing Valero refinery. As announced in 2009, the facility would convert waste grease supplied by Darling into renewable diesel. Darling and Valero also announced the two companies are jointly seeking a loan guarantee from the U.S. DOE for the proposed project.
The Darling green diesel project with Valero is awaiting the U.S. Department of Energy's approval. The Griffin-Darling merger should be complete by the middle of next month.