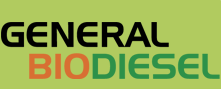 A Washington state biodiesel maker has used some sophisticated computer software to help it streamline its process and complete a plant upgrade for a lot less money than what it previously would have cost.
General Biodiesel, which turns used cooking oil into biodiesel, has used Autodesk, Inc.'s Digital Prototyping and piping and instrumentation diagramming (P&ID) to upgrade its main production facility in Seattle, saving more than a million dollars on the project and completing it at a fifteenth of the previous cost:
As part of its plant improvements, General Biodiesel used Autodesk Inventor and AutoCAD P&ID software to design a sophisticated pre-treatment system that enables more effective filtering and cleansing of the cooking oil, removing contaminants before the oil is processed and refined. This pre-treatment produces exceptionally clean-burning biodiesel, the lowest carbon diesel alternative available on the market, offering 85 percent less carbon dioxide than conventional petroleum diesel.
The Autodesk Clean Tech Partner Program—which provides software for emerging clean tech companies in North America and Europe—enabled General Biodiesel to combine Digital Prototyping technology with AutoCAD-based P&ID design to efficiently implement this state-of-the-art biodiesel production process within its plant, and Autodesk partner IMAGINiT to provide the training to ensure successful deployment of the products.
General Biodiesel was also able to use the AutoCAD P&ID software to generate the bill of materials, making for accurate reports and saving money through greater efficiency.