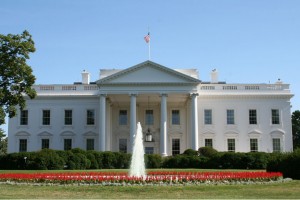 Many of you remember the solar panels that were installed on the White House during the 70s when our country was focused on reducing its dependence on foreign oil. Many of you will also remember when President Reagan removed the solar panels and moved our government's focus away from energy independence.
The White House announced that it is moving forward with the installation of solar panels to the roof top of the White House as part of its efforts to raise awareness of National Energy Month. The solar panels will be installed in the spring and are an example to the nation that "American solar technologies are available, reliable, and ready for installation in homes throughout the country." In addition to the efforts on the White House itself, there were also multiple announcements of approved solar farms on public lands.
In addition, here are some other federal efforts surrounding energy:
Solar Power and the Clean Energy Economy. President Obama kicked off the month by highlighting a revolutionary new solar power plant in California that will employ 1,000 people and power nearly 140,000 homes.
Cleaner Trucks, Buses and Vans. The Department of Transportation and the Environmental Protection Agency announced the first-ever proposed national standards for greenhouse gas emissions and fuel efficiency for heavy-duty trucks, vans and buses.
Ramping Up Solar Power on Public Lands. In October, Secretary of the Interior Ken Salazar announced a series of six new solar power projects on public lands including the first-ever solar power plant on public lands and the largest solar power plant in the world.
Historic Investments in High Speed Rail. U.S. Transportation Secretary Ray LaHood announced that 54 high-speed rail projects in 23 states will receive a combined total of $2.4 billion to continue developing America's first nationwide program of high-speed intercity passenger rail service.
You can learn more about these efforts, along with others, by visiting the White House Blog.