The Brazilian state of Mato Grosso is looking at producing ethanol from the state's excess corn to reduce the miles Brazilian sugarcane ethanol would travel. On Wednesday, a combined industry and governmental committee that has been formed to study corn, announced that it has commissioned a study by state researcher Embrapa to look at the viability of producing corn ethanol.
"It's very embryonic, only an idea. It would make use of corn, which is widely available in Mato Grosso, which is very distant from the south," said Cesar Borges de Sousa, chairman of the joint committee known as the "corn sector chamber" in Rueters.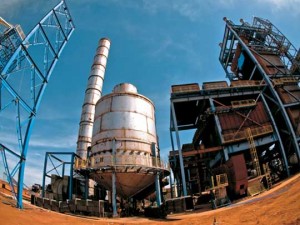 While nearly all the cars in Brazil are flex-fuel vehicles and are able to operate all the way up to 100 percent hydrous ethanol, sugarcane ethanol is not always the cheapest at the pump, especially in outlaying states. Variables include sugarcane harvest, sugar prices, oil prices, and transportation costs, among others. Another unusual strategy of the Brazilians is all flex-fuel vehicle purchases come with a spreadsheet that details when using ethanol and at what blend, is most cost efficient. Yet even when it costs more to blend ethanol, many consumers still purchase it at the pump because they understand the security and economic benefits.
According to an article in Reuters, the corn committee's idea is to make cheaper ethanol locally to power cars and agricultural machinery as well as give corn producers another option for sale. The corn would be processed at several of the cane ethanol mills in the state during the month that all sugarcane mills are offline.
"It would add value right there in the place where it is produced," de Sousa said, stressing the idea would only move forward if it proved financially and technically viable.