Somerset County Improvement Authority (SCIA) has awarded Vanguard Energy Partners with the contract to install 7.6 megawatts (MW) of solar power at 31 local and Somerset County, N.J. government locations. Once the project is complete, it will be one of the largest public solar energy projects in the state.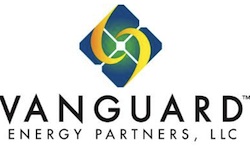 "This project will save taxpayers more than $1 million per year in energy costs, significantly decrease carbon emissions and greatly contribute toward achieving our long-term sustainability goals," said Freeholder Director Jack M. Ciattarelli. "Just as importantly, with this bold initiative, we continue to demonstrate environmental leadership and our commitment to keeping Somerset the 'greenest' county in New Jersey."
According to a company news release, the photovoltaic systems will save taxpayers $18.35 million over the 15-year power purchase agreement and avoid the emissions of more than 15 million tons of C02 yearly. SCIA will not be providing any capital outlay for the project – Vanguard will build, own, operate and maintain the solar systems for 15 years. The energy will then be sold at pre-determined rates to the county.
"We are excited and pleased to support Somerset County's outstanding leadership and commitment to its citizens and the environment," said Vanguard CEO Jim LaFleur. "This private-public partnership in renewable energy is a win-win because it will save money for taxpayers, support the local economy, and benefit the environment."