The Petro Serve E85 station at 3902 Main Ave. in Fargo, North Dakota will be celebrating Odyssey Day tomorrow with an E85 promotion. Odyssey Day is a nationwide series of events and promotions held every two years to educate the public about alternative fuels and advanced technology vehicles.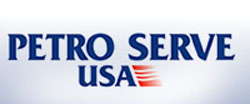 The alternative fueling facility will sell E85 for 85 cents less per less per gallon and will sell E30 at 60 cents less per gallon than regular unleaded. The event is being sponsored by the North Dakota Renewable Energy Council, North Dakota Corn Growers Association, North Dakota Department of Commerce, North Dakota Ethanol Council, North Dakota Ethanol Producers Association, Petro Serve USA and by the American Lung Association in North Dakota, which supports cleaner-burning E85 as one way to reduce air pollution and its related health concerns.
More than 41,000 FFVs are now registered in North Dakota and flex fuel capability comes standard on more than 40 vehicle models.