The NGN Forum has launched a new Smart Energy Forum to focus on IP services to power the smart grid, home grids and alternative energy sources such as wind and solar. The Smart Energy Forum will focus on two main areas, next generation communications and NGN energy applications, and will develop guideline documents to help guide the industry in its adoption of this technology as well as enhancing NGN/IMS Interoperability and its Plugfests to include Smart Energy apps requirements.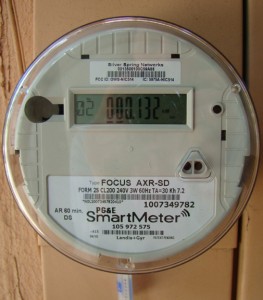 One of the biggest challenges facing the utility industry as the country ramps up its alternative energy mandates is adding solar and wind power to an overstressed, and often outdated grid. Another problem is overcoming storage issues, and yet another issue facing consumers who have installed solar panels to their homes is how to develop metering systems that will enable consumers to better capitalize on their energy savings.
"Utility companies have traditionally developed their own networks and communications systems," said Michael Khalilian, Chairman & President, NGN Forum. "However, they are now looking toward the telecommunications industry for apps, technology development, and OSS/BSS/Security to help them manage consumer demand. A number of major telecom operators and vendors are driving the initiative to expand into the highly lucrative energy management and applications field."
According to Smart Grid News, the U.S. smart grid industry is valued at about $21.4 billion. By 2014, it is projected to exceed $42.8 billion. The world market is expected to grow at a faster rate, surging from $69.3 billion to $171.4 billion by 2014. The American Recovery and Reinvestment Act allocates billions of dollars for energy projects including $4.5 billion to modernize the electric grid. Other major government initiatives that will increase telecom-related funding include $7.2 billion in broadband deployment grants administered by the National Telecommunications and Information Administration (NTIA) and the Rural Utility Service (RUS).
"By ensuring that the Smart Grid is effectively managed, protected and secured, we will help speed its overall adoption by increasing confidence in the reality of these visionary solutions," concluded Doug Havas, vice president of communication industries at Symantec, a company focused on smart grid technologies.