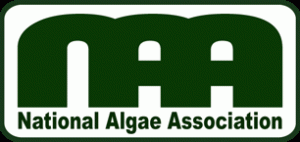 The National Algae Association is launching a new Algae Production Incubator Program for qualified algaepreneurs. The program begins on October 1, 2010 and is considered the first Algae Production Incubator starting in the U.S. More specifically, it will be a new algae farming cooperative.
For people and companies who are interested in developing algae for various markets including jet fuel, green diesel, biodiesel, biogasoline, bioplastics, nutraceutical, pharmaceutical, cosmetics, organic fertilizer, and livestock, poultry and fish feed, then this program may be for you. It is aimed for entrepreneurs that have not been able to achieve funding through traditional means.
Coincidentally, I am in San Diego this week participating in an algae tour. The city has successfully built an algal research hub, and today, has more than 30 algae companies in various stages based in the region. I'll will be bringing you stories throughout the week about the companies we visit.
Hopefully, the success of the Algae Production Incubator Program will lead to similar community biofuels programs throughout the country. To learn more about the program, contact the National Algae Association.