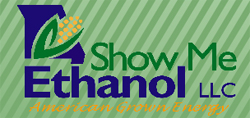 Show Me Ethanol, LLC has become the newest plant member of Growth Energy. With the addition of Show me Ethanol, Growth Energy's total plant membership rises to 65. Growth Energy also has 43 Associate Members and more than 29,000 individual Growth Force Members.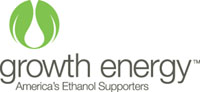 "We feel that membership in Growth Energy is important to the future growth and stability of the ethanol industry as a whole," said Show Me Ethanol General Manager, Richard Hanson. "We believe that it takes a combined and aggressive effort to teach the population the benefits and value of ethanol."
Show Me Ethanol, LLC began production in 2008, and is a 55 million gallon a year ethanol plant located near Carrolton, Mo. The plant employees 37 workers and also produces 180,000 tons of dried distillers grain annually.