C&N Companies continues to add to its growing ethanol marketing portfolio and has announced the addition of DENCO II. C&N Companies is Mansfield Oil Company's ethanol division. The DENCO plant, located in Morris, Minneapolis, was recently purchased, and when it is brought back online, it will employ up to 30 people and produce 25 million gallons of ethanol per year. Energetix, LLC has partnered with the investment group to oversee the business and facility operations at DENCO II.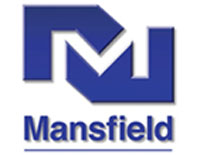 "We are very excited to have an opportunity to partner with the investors in Morris and look forward to implementing management, energy efficiency, technology and operational improvements that will bring the plant long term success. C&N Companies is a key strategic partner that will allow us to accomplish our goals at DENCO II," said Energetix Managing Partner Jason Jerke.
Jerke continued, "C&N is a perfect fit for the risk management strategy that we have implemented at DENCO II. They bring the experience, market knowledge and transparency to ethanol marketing that allow us to manage our corn, DDGS and ethanol positions daily."
Mick Miller, Energetix President and former DENCO Manager, will serve as the General Manager for DENCO II. "I am very happy to be back in the Morris area to assist the DENCO II team in bringing long term success to the new owners. DENCO II is looking forward to the opportunity to work with C&N on bringing unique marketing strategies to the new business."
C&N Companies' biofuels production and marketing includes production from 11 plants throughout the U.S.