As the date draws near for the announcement from the Environmental Protection Agency (EPA) regarding the E15 waiver, a group of ethanol opponents have called for the EPA to deny the request. The 23 member coalition includes environmental, consumer, food, auto, and other industry organizations that believe there is not enough research to warrant the approval of any "mid-level" ethanol blend, including E12 another blend being considered as part of the E15 Waiver, for use in conventional vehicles. In a letter to EPA Assistant Administrator Gina McCarthy, the groups claim that increasing levels of ethanol in gasoline could pose a danger to consumer safety and could harm engines and the environment.
Many of the groups that are attempting to stop the movement to higher ethanol blends include the "usual suspects," groups which routinely oppose ethanol measures, especially those that are favorable to corn-based ethanol. The usual suspects include the Natural Resources Defense Council, National Consumers League, Association of International Automobile Manufacturers, Outdoor Power Equipment Institute, National Marine Manufacturers Association, and Grocery Manufacturers Association.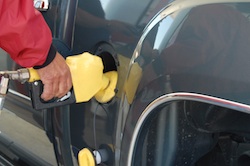 In response to the letter, RFA spokesperson Matt Hartwig said, "EPA has all the data and authority it needs to approve the use of E12 today. For that matter, EPA has all the data it needs to approve the use of E15 for all vehicles instead of this ill-advised bifurcated approach it is pursuing. I suspect these groups would oppose a resolution in support of Mothers Day if the mothers agreed it was time to develop renewable fuels. Simply saying no isn't a solution, but it is increasingly clear they are not in the business of solution. Their goal is to continue America's reliance on oil despite the dangers to our economy, our environment and our security that it poses."
Many of the organizations that are opposed to the E15 waiver have been participating in a campaign called "Say NO to Untested E15." It is important to note that the E15 waiver does not mandate that 15 percent ethanol (E15) be blended into the fuel, rather it gives consumers the choice at the pump to use a mid-level ethanol blend without the need for a flex-fuel vehicle. Part of the consternation of the opposition to this waiver are those that say it will be too difficult to label the pumps in a way that won't confuse consumers, and the result will be engine problems for those unapproved cars that fill up with E15.
However, the ethanol industry has been working with the EPA on proposed labeling measures. In addition, dozens of studies have been conducted on the use of E15 in conventional vehicles and the majority of them have concluded that there will be no engine problems.