E85 is now available in Doraville, Georgia. The new Shell Nirvana Food Mart E85 station is located at 6400 Peachtree Industrial Blvd. This station will serve FFVs for commuters on Hwy 141.
The facility is part of a partnership with Protec Fuel and the Clean Fuels Foundation through their National FlexFuel Vehicle (FFV) Awareness Campaign.

"Nirvana Food Mart is driven to provide our customers with a clean American fuel. Our customers have the ability to make a difference after watching numerous oil rigs and pipelines pollute our nation," said Sheikh Rashed, owner of Nirvana Food Mart.
Steve Walk, Executive Director at Protec, said, "Protec is proud to work with Mr. Rashed and other retailers throughout the United States to expand the availability of E85. These E85 stations will be critical for consumers who will want a choice when oil prices continue to go up after our economy starts to rebound and who would rather keep their dollars in the United States."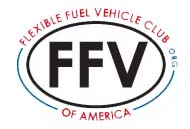 Burl Haigwood of the FlexFuel Vehicle Awareness Campaign said, "Many retailers are responding to the growing consumer demand for low carbon renewable fuels by installing E85 dispensers. It is important to now support these station owners by making sure that the FlexFuel vehicle (FFV) owners are aware that they now have a fuel choice and where they can get E85. FFV owners literally hold the key to meeting the goals of the national renewable fuel standard and they need to know they will personally reap the economic, environmental, and national security benefits from using higher blends of ethanol like E85."
There are currently 39 E85 outlets in the state of Georgia.