The Ethanol Producers and Consumers (EPAC) is hosting an Agricultural Biofuel Summit on October 19 & 20, 2010 at the MSU Northern Bio Energy Center. The focus of the Summit will be wheat and barley ethanol production using small grains. Discussions will also focus on barely research and development, the Appomattox Barley to Ethanol plant model, biofuels and biodiesel in agricultural business, biodiesel products and warranties, the closed loop system of ethanol production, and more. Additional partners involved in the event include the Montana Department of Agriculture, Bear Paw Development Corporation, Montana Economic Developers Association, and the MSU Northern Bio Energy Center.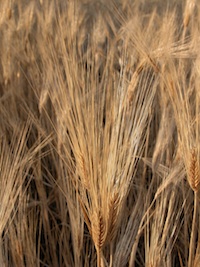 Of special interest will be speaker Craig Shealy, President of OSAGE BioEnergy who will present the Appomattox Barley Ethanol Plant model. The plant, which is scheduled to go online in November, will become the first working barley to ethanol plant in the country. Additional speakers include Phil Madson, President of KATZEN International, who served as the construction and service provider for OSAGE.
Also speaking is Bruce Nelson, Farm Service Agency State Executive Director, who will conduct a brief community outreach forum focusing on the 2010 USDA Biofuels Strategic Production Report. The presentation will follow the Biofuel Summit. Nelson chairs USDA's Montana Food and Agriculture Council.
Individuals including agricultural producers, consumers, biofuel distributors, educators, students, livestock producers, and financing institutions are especially encouraged to attend. The event is open to the public and is free to attend compliments of funds provided by a Growth Through Agriculture Grant from the Montana Department of Agriculture. Registration forms and additional information is available at the EPAC website at www.ethanolmt.org, or by calling 1-406-785-3722.