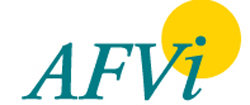 According to School Transportation News, the Alternative Fuel Vehicle Institute (AFVI) announced that it will no longer hold their Alternative Fuels & Vehicles National Conference + Expo (AF&V), a four-day annual conference that brought together groups interested in advancing alternative fuels. The conference, which was formally called the annual Clean Cities Conference and Exposition, held 16 years of consecutive conferences.
"Over the past 20 years, we've seen alternative fuels go from the obscure to the mainstream," said Annalloyd Thomason, Executive Director. "Federal Recovery Act funding puts the alternative fuels and vehicles industries in extremely good positions for the future. While the Conference once served as a tool to foster the further development of the industry, we see that role shrinking…and that's a good thing."
Thomason added that she sees alternative fuels not being an "alternative" for much longer. With strict federal emission and fuel economy mandates coming into effect soon, fleets will increasingly use alternative fuels and vehicles to meet the new standards.
"It's a bittersweet ending," she said. "We so appreciate the support of our sponsors and exhibitors throughout the years, and we'll continue to work with them in the future on other projects." Thomason doesn't rule out resurrecting the Conference in the future. "If the marketplace demonstrates a need, we'll re-evaluate it at that time."
AFVi will continue its efforts to develop the alternative fuels market and continue to brand itself as "The Answer Place for Fleets" through market development and consulting.