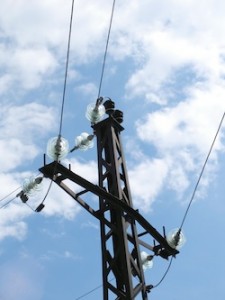 As several senators make one last push for a federal Renewable Electricity Standard (RES) to be enacted before the close of the 111th Congress, several states are considering scaling back their current Renewable Energy Portfolios (RPS). At the federal level, groups such as the bipartisan Governors' Wind Energy Coalition cite an RES as a way to give the country an economic jolt and regain a leadership role in development and manufacturing. At the state level, organizations against the RES support moves to scale back renewable efforts claiming that the economic cost of moving to wind, solar and biomass will in fact cause more economic turmoil, not economic prosperity.
An increase in the debate regarding a federal RES has come from two sources. Last Monday the Governors' Wind Energy Coalition sent a letter to Senate Democratic and Republican leaders saying, "A strong RES is the most economically-efficient way to advance clean domestic energy and immediately create jobs in renewable energy manufacturing, construction of new projects and associated transmission, and ongoing operation and maintenance of these facilities."
The letter was addressed by Govs. Chet Culver (D-Iowa) and Don Carcieri (R-RI), who lead the Governors' Wind Coalition and early this year released a report detailing wind opportunities throughout the country.
The letter continued, "We wish to work with you and with the Administration to help shape federal energy legislation this year. The economic stakes are high for our states, and we see a narrow window of opportunity for Congress to enact a long overdue reworking of federal laws governing renewable energy."
The letter was followed up by a press conference yesterday held by several bi-partisan senators who introduced a Renewable Electricity Standard (RES) bill. One of the most vocal proponents is Senator Sam Brownback (R-Kan.) who has been pushing for this standard to generate jobs while asking for no cap-and-trade elements to be added to the bill. The fear according to Brownback is that cap-and-trade strategies would be to expensive for businesses to take on during an economic recession, especially considering they do little to stave off global warming.
Brownback is joined by bill sponsor Senator Jeff Bingaman (D-N.M.) and Senators Byron Dorgan (D-N.D.), Susan Collins (R-Maine) and Tom Udall (D-N.M.) are also supporting the bill.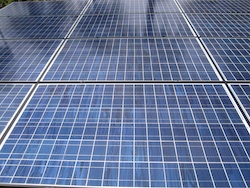 In a statement Brownback made this past July he said, "As we begin consideration of comprehensive energy legislation, it's essential we include ideas that will help drive our national energy production in the direction of more clean, renewable energy. The RES title passed out of the Energy Committee requires by 2020 that 15% of our country's energy be produced using agreed upon forms of renewable energy, such as wind, solar, and biomass. Under this proposal, utilities are allowed to meet up to 4% of the requirement through energy efficiency."
So while the pressure is on in D.C to pass the RES, the pressure is on in California and Connecticut to dump their RPS's. Dozens of organizations that have a stake in traditional forms of energy have joined together to back Prop 23 in California that would halt the development of clean technologies (including wind, solar and biomass) until unemployment is in control. They argue that the cost is so high, they will have to cut jobs to meet financial demands. By doing this, both the states RPS and Low Carbon Standard policies would be in jeopardy. Supporters of the RPS argue that jobs will actually be created due to increased research, development and manufacturing of the new technologies.
In Connecticut, where the current policy requires 27 percent of energy must come from renewables by 2020, the state is being crippled by high energy prices. As more wind and solar are added to the grid, at a higher cost per kilowatt than coal, nuclear or natural gas, the state fears energy costs will rise even higher.
So what does this movement mean? Are the states' efforts merely a short-term fix to a long-term economic problem designed to give cash strapped consumers a break? Or are these efforts more symptomatic of a bigger problem, one that will reverse the trend away from renewables and back to fossil fuels?