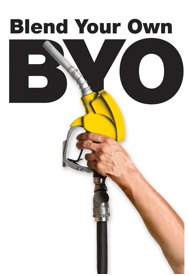 Join the American Coalition for Ethanol (ACE) along with the Renewable Fuels Association (RFA) for a FREE Webinar: Ethanol 2011: New Fuels, New Rules on October 20, 2010 at 1:00 pm CST. The webinar will focus on giving the ethanol industry in-depth information on ethanol blending, mid-level ethanol blends and E85. This free webinar is brought to you by the Blend Your Own Ethanol (BYO Ethanol) Campaign.
Attendees will also learn about ethanol infrastructure incentives that are available to help retailers expand their existing infrastructure and bring more choice to consumers at the pump. Today, the Federal tax credit gives station owners a 50 percent tax credit, up to $50,000, for installing E85 infrastructure, but it expires at the end of 2010.
Don't miss out. The webinar will provide the latest updates on the effort to increase ethanol blends up to 15 percent, and will discuss how blender pumps continue to fit the equation for retailers looking to provide customers a variety of fuel choices. The BYO webinar will also discuss new fuel formulations in detail and help retailers learn more about ethanol marketing for current and future blends. Sign up today to learn what ethanol marketing will look like in the near future. Register for this FREE webinar at www.BYOethanol.com.