Didion Milling based in Cambria, Wisconsin has successfully worked with Christianson & Associates (C&A) to install Intellago Grain Software at their processing plant. Didion Milling is both a producer of food-grade milling products as well as ethanol. The software will provide Didion with a single, fully integrated grain and financial management tool.

Specific benefits of the grain module, that is an extension of the plant's Dynamics ERP system, are enhanced financial reporting capabilities, integration of all inventory items into a single, unified inventory system, and a better tool to establish risk management strategies that allow them to lock in margin when available.
"We currently engage in operations that dramatically exceed industry standards.  Our employees have a wealth of knowledge and experience in grain merchandising, grain manufacturing, logistics, ethanol, engineering, and software development," said Luke Burmeister, Didion CFO. "My core team partnering with C&A has developed a fully automated ERP system from the procurement of corn to the production and traceability of food and fuel to the delivery of  financial statements."
Didion Milling is a unique facility in that it produces both food for the consumer market and fuel. The majority of ethanol facilities produce dried distillers grains (DDGs) which is sold for animal feed.
Burmeister concluded,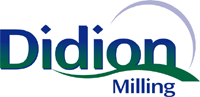 "We will continue to diversify our customer base, add product mix, and reduce our overall costs and carbon footprint through a reduction in energy taking us to the next level in our food AND fuel vision. It is all about adding value to the kernel of corn. We intend to leverage our high-quality workforce and extensive process and software development experience working with the leader in the industry in developing and enhancing the most efficient automated software system in the renewable fuels industry."
Last week, Didion Ethanol hosted a Green Energy Expo to educate consumers about ethanol. Earlier this year, C&A released its annual Biofuels Benchmarking Report, a look at ethanol plants efficiency and financial viability. Tools such as Intellago Grain Software have been designed to help improve a biorefinery's bottom line.