Berkley-California based start-up venture Bio Architecture Lab (BAL) has announced a partnership with the one of the world's largest offshore oil and gas producers, Statoil. The partnership will help fund the research & development of seaweed-to-ethanol using macro algae grown off the coast of Norway. Today, Statoil offers Norwegian drivers a 5 percent bioethanol blend at the pump. Should the technology prove successful, Statoil will also fund the commercialization of BAL's technology in Norway and elsewhere in Europe. BAL will have the right to equity participation and will receive royalties on all ethanol and by-products produced by the partnership.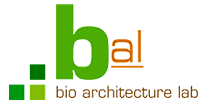 "This game changing partnership will allow Bio Architecture Lab to accelerate our path toward commercialization and establish our technology in key markets in Europe," said Daniel Trunfio, CEO of Bio Architecture Lab. "The significant commitment of resources and funds from Statoil further validates BAL's market opportunity and puts us with an elite group of companies in our industry who have partnered with established oil and gas companies to bring technology to market."
The first phase of the partnership will focus on BAL developing the technology and process to convert Norwegian seaweed into ethanol while Statoil will be responsible for developing and managing the aquafarms. From there, the next phase of the project will be to develop a demonstration scale biorefinery in Norway with the goal of building a commercial scale facility.
"Statoil has a unique competitive advantage in energy production in the marine environment. We are very impressed with the science and the progress BAL has made and we believe their approach to low cost and sustainable biomass feedstock solutions is among the most promising we have seen," said Guntis Aboltins-Abolins, Head of the Future Fuel unit at Statoil. "We look forward to partnering with BAL on such an important strategic initiative that has the potential to provide Europe with low carbon renewable fuels."
BAL is developing a similar program off the coast of Chile as part of a program funded by the Chilean government.  In addition, BAL has partnered with DuPont in a project funded by the Advanced Research Program Agency – Energy (ARPA-E) to convert macro algae into isobutanol.