In anticipation for the upcoming Midwest Wind Summit & Expo on October 4-6, 2010 in Brookings, SD, law firm Faegre & Benson is hosting a free webinar: A Legal Discussion on Wind Energy: Looking Past the Wind Industry's Hurdles & Focusing on Completing Projects on September 24, 2010 from 10:00 am – 11:00 am CST. The webinar will focus on several issues affecting the future of the U.S. wind industry including the much-needed Renewable Electricity Standard (RES) and the future of the grid.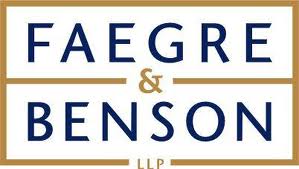 One question in particular that will be discussed in whether the wind industry can thrive or even survive without an RES. The webinar will also discuss who will control siting decisions for new transmission lines – federal, state or local authorities and And who will pay for these new lines – utilities, developers or the public sector?
Even without an RES or solutions to hard transmission questions, the industry is still optimistically moving forward with installing wind energy. Yet with all projects come challenges including how to most effectively structure a deal and how to manage contract risk. A few mistakes on the part of the company overseeing the wind project could spell disaster. This webinar will inform you on the current state of the wind industry, assess the future of wind projects in the region and conclude with tips and tactics on development, negotiations and risk management of project contracts.
The following areas will be discussed in detail: transmission issues, including the debate over payment for new lines, jurisdiction over siting and routing and acquisition of necessary property rights; wind project structuring issues including financing, and how to manage risk in wind contracts such as construction contracts.
Speakers include Bill Weimer, Betsy Schmiesing, Peter Halls, and Peter Eckberg, all partners with Faegre & Benson and experts in wind energy.
The webinar is limited to 100 people so register now.