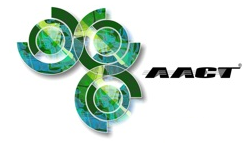 A Montana company has picked up a $350,000 federal grant to build a plant that will turn wood chips and algae into energy.

Algae Aqua-Culture Technology will use a proprietary process uses a greenhouse-based algae growth system and an anaerobic biodigester to transform a blend of the wood waste and algae into high-value methane for power generation:
"Algae's amazing productivity offers the ultimate path to a green economy," according to an elated Michael Smith, AACT's CEO and Grant Project Manager. "This award is not only gives AACT the initial funding it needs to move into full production, it also gives the timber industry a new way to capitalize on the bounty of Montana's forests while also reducing Montana's carbon footprint."
"The AACT Green Power Housesm (GPH) will help Montana create new, long-term jobs for the woods products industry–and eventually for Montana's farmers, factories, waste treatment plants and energy production facilities," Smith said.
Money for the grant comes from the federal stimulus act.