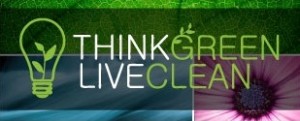 Calling all green-minded college students. It's time to take action for the environment in the new contest, "Greenest Student College Challenge." College students are being asked to submit the most inventive and ingenious "green" ideas emerging from their college campus, and one lucky college student will become the owner of a new iPad provided by Duke's Restaurants. The contest is sponsored by ThinkGreenLiveClean.
As the fall term is now underway for most students, they are being asked to make green resolutions. These resolutions will be reviewed by a panel of judges and one student with be given an award for the best idea. Entries will be judged on creativity of the green resolution and details on how the idea will be fulfilled.
"Since our contest's green resolutions can be viewed by anyone anywhere, the Greenest Student College Challenge is essentially a national brainstorming session with an iPad as an incentive," said Wyatt Taubman, founder of ThinkGreenLiveClean. "Students will be able to read what other students have written and will hopefully become inspired by all the great green ideas floating around. These students are going to have the ideas that will change the future so we want to let their ideas be heard now on a national level."
The Greenest Student College Challenge marks the first in a series of contests to be hosted by ThinkGreenLiveClean, an environmental news website launched in 2009 by 23 year old Wyatt Taubman. The contests will run throughout the school year, and future contests will explore different aspects of students living sustainably. Green Resolution contest entrants must enter by October 18 at www.ThinkGreenLiveClean.com.