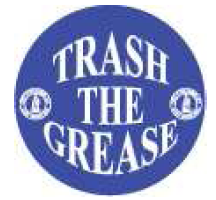 Columbia, South Carolina is the latest municipality that is getting waste grease out of its sewer system and into its vehicles in the form of biodiesel.

The Columbia Free Times says the city has set up a system to collect residents' used cooking oil and use it in a trash truck:
When restaurants need to get rid of used cooking oil, they can usually donate or sell it to companies that convert it into fuel. Columbia's backyard chefs, on the other hand, have had to throw away their oil — the Thanksgiving turkey-frying oil; the used oil from family fish frys; the gallons and gallons of oil it takes to perfect a fried chicken recipe or the world's best raw fries.
Now, the City of Columbia wants residents to bring their used cooking oil to a new drop-off site at the city's Public Works facility on Colonial Drive. Dubbed Southern Fried Fuels, the program is part of an arrangement with the local company Midlands Biofuels.
Brandon Spence, co-owner and CEO of Midlands Biofuels, says his company is paying for the oil collection itself; the city is only providing space for the collection tanks and then buying the biofuel.
"The containers are an investment," Spence says.
The city will use a B20 blend of this waste grease biodiesel for the garbage truck and could use it in other equipment. Columbia's fleet of other diesel vehicles is already running on B5.
In addition, the city says it spends $1.5 million a year dealing with grease, mostly from residents and not restaurants, in its sewer lines. Officials hope this will cut those costs down significantly.