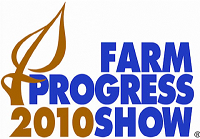 Chuck and Joanna have been giving you some great coverage of Farm Progress Show from Boone, Iowa here on Domestic Fuel and over at AgWired.com. It only seems fitting that the country's premier farm show is being powered by Iowa-based biodiesel producer Renewable Energy Group (REG). And in the same tradition of having a cold beer after a long day at Farm Progress (I understand that maybe one or two have been consumed during the time in Boone, Iowa), REG is playing a major role in a beer tour throughout the Midwest.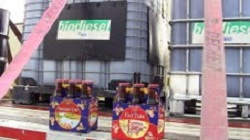 New Belgium Brewing of Ft. Collins, Colo. recently called on biodiesel producer Renewable Energy Group of Ames, Iowa to provide sustainable, clean-burning B100 to power the Midwest portion of the brewing company's renowned thirteen-city, national bicycle festival.
The Tour de Fat—named for the brewery's signature Fat Tire beer—spreads the good word about the positive societal offerings of bicycle use as well as showcases the outstanding green practices of New Belgium.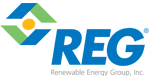 "We try to minimize the environmental impact of our events at every turn and that's why our transport trucks ran on pure biodiesel," said New Belgium's Matt Kowal. "Our philanthropic bike festival, Tour de Fat, celebrates bicycling as a viable form of alternative transport."
Decker Truck Lines, LLC of Fort Dodge, Iowa served as the event hauler for the Midwest portion of the Tour de Fat's and burned B100.
"New Belgium has made a commitment to using biodiesel made from sustainable sources like waste oils, fats and greases in order to help reduce our corporate carbon footprint by at least 25 percent. We are pleased that we can continue that commitment by burning Iowa-produced biodiesel produced from another industry's waste stream," stated tour impresario Matt Kowal, who works at the brewery year 'round producing the festival and emceeing its 13 stops (this year) around the country.
Now that's something you can truly raise a cold one to.