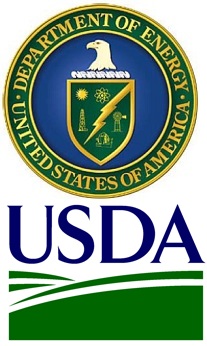 The U.S. Departments of Agriculture and Energy have teamed up to hand out some research awards to designed to improve and accelerate genetics in plants for bioenergy production.
This USDA release says the announcement from Agriculture Secretary Tom Vilsack and Energy Secretary Steven Chu will make $8.9 million available:
"Cost-effective, sustainable biofuels are crucial to building a clean energy economy," said Secretary Chu. "By harnessing the power of science and technology, this joint effort between DOE and USDA will help accelerate research in the critical area of plant feedstocks, spurring the creation of the domestic bio-industry while creating jobs and reducing our dependence on foreign oil."
"Developing a domestic source of renewable energy will create jobs and wealth in rural America, combat global warming, replace our dependence on foreign oil, and build a stronger foundation for the 21st century economy," Secretary Vilsack said. "This scientific investment will lay the foundation for a source of fuel made from renewable sources."
The research grants will be awarded under a joint DOE-USDA program focused on fundamental investigations of biomass genomics, with the aim of harnessing lignocellulosic materials–i.e., nonfood plant fiber–for biofuels production. Emphasis is on perennials, including trees and other nonfood plants that can be used as dedicated biofuel crops. Since such crops tend to require less intensive production practices and can grow on somewhat poorer quality land than food crops, they will be a critical element in a strategy of sustainable biofuels production that avoids competition with crops grown for food. Combining DOE's leadership in genome-scale technologies with USDA's long experience in crop improvement will help accelerate development of such specialized crops and improve their effectiveness as feedstocks for biofuels production.
The Energy Department will be handing out $6.9 million for seven projects across the country and USDA's National Institute of Food and Agriculture will give $2 million for two projects in Illinois and Texas.