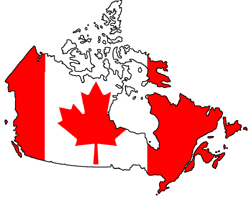 By the end of the year, Canadians will be using more ethanol in their fuel. According to The Epoch Times, regulations were finaized by the government yesterday requiring that all gasoline must contain 5% biofuels starting December 15.
"Regulating renewable fuel content in gasoline is just one of several steps the Government is taking to reduce greenhouse gas emissions in the transportation sector, which account for about a quarter of greenhouse gas emissions," said Environment Minister Jim Prentice in a statement.
This regulation is part of a strategy by the government to lower greenhouse gas emissions by 17 percent from 2005 levels by 2020.
"Support for renewable fuels is support for farmers, rural communities and our economy," said Agriculture Minister Gerry Ritz in a statement. "This is a vital step in generating new market opportunities for our farmers and maximizing Canada's high quality resources to produce food and fuel for the world."