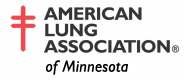 The Sportsman Stop at 1818 State Street North in Waseca, MN will be offering E85 Frenquent Fuel Cards beginning tomorrow, Sept. 1. The first 50 flexible fuel vehicle (FFV) owners will receive the card where, if they purchase E85 four times, they will receive $10 off their 5th E85 purchase.
Recently, Kelly Marczak, director for the American Lung Association in Minnesota's clean fuel and vehicle technologies stated, "The State of Minnesota is serious about its stated goal to reduce its petroleum consumption. In [the first six months of the year], the state's use of E85 in 2010 prevented more than 1,745 tons of lifecycle carbon dioxide emissions and harmful pollutants from entering our air."
This promotion is supported by: the Waseca County Corn & Soybean Growers, Minnesota Corn Growers Association, American Lung Association in Minnesota, and members of the Minnesota Clean Air Choice team.
Minnesota is the home of 358 E85 fueling sites — this is more than any other state in the nation.