Jasper Alternate Fuels, a division of Jasper Engines & Transmissions, has signed an agreement with Icom North America to install and service their JTG propane liquid-injection fuel system on commercial fleet vehicles. Jasper added the new technology to its line-up due to the increasing market demand for propane fueled vehicles.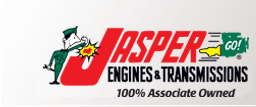 "Jasper has more than 40 highly-skilled installation centers across the U.S. to perform either liquid propane gas or compressed natural gas conversions on commercial vehicles," said Ed Zoglman, Jasper Alternate Fuels division manager.
According to the company, Icom's liquid-injection systems can be installed on virtually any gasoline vehicle with multi-point injection. Research has shown that as compared to conventional fuels, propane lowers emissions and provides an increase in fuel economy, drivability and overall performance. In part these benefits are achieved because propane is less expensive.
Today, the technology has not been approved for use in California and so Icom is working with the Environmental Protection Agency (EPA) to obtain certification and once that is achieved, they will pursue the same certification with the California Air Resources Board.
"Jasper Alternate Fuels is well-respected throughout the propane industry as a leading conversion source for propane and CNG powered engines," said Ralph Perpetuini, CEO of Icom North America. "As interest in propane as an alternative fuel continues to grow, it will lead to increased business for both of our companies and enable the further expansion of the propane vehicle industry in the USA."