Tennessee is becoming a hotbed for switchgrass activity, and one of the newest partnerships is between Alcoa, Inc, the steel giant, and Genera Energy. Alcoa has leased nearly 238 acres of land to a local farmer who is participating in an incentive program with Genera Energy. Genera Energy, along with the University of Tennessee, is  researching and developing technology to bring commercial cellulosic ethanol to market using switchgrass.
The crop was planted in June by farmer Gerald Orr, who planted three varieties of the seed including one standard and two improved varieties to determine which varieties have the highest performance. When the crop is harvested in three years, researchers have estimated that the acres could produce up to 160,000 gallons of ethanol per year.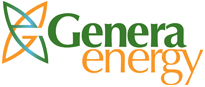 "Participating in the switchgrass program is giving me the opportunity to put this acreage to use for something that will hopefully have long-lasting benefits," said Orr. "I look forward to seeing the switchgrass crop continue to grow and prosper."
Genera's research is showing that there are some environmental benefits of the feedstock including its ability to sequester between one and two tons of carbon per acre in the soil each year. In addition, it improves soil stability and structure.
"With more than 1,600 acres of property here in Blount County, Alcoa is constantly looking for environmentally-friendly, effective uses of the land," said Dave Hensley, property manager and interim smelting plant manager. "We are pleased that Mr. Orr is involved in this program and we believe his effort align with the 'green' qualities of Alcoa's products. Recycling aluminum to save energy and offsetting oil consumption with biomass go well together."
Most recently, Genera opened a bioenergy production plant located in Vonore, Tennessee in late 2009 and it is expected to be operational by the end of this year.