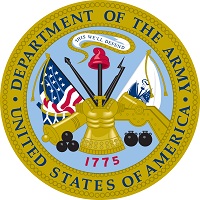 A small patch of safflower near the Salt Lake City International Airport has caught the attention of the U.S. Army as part of the military's efforts to implement more biodiesel into its operations.
The Salt Lake Tribune says about 20 acres of the prickly leafed crop, planted as part of Salt Lake County's urban-farming initiative, could be a feedstock for the green fuel:
Jeffrey Ward, deputy engineer for the U.S. Army Installation Management Command, inspected the safflower crop Monday with a National Biodiesel Board representative and a consultant from the environmental engineering and restoration firm Louis Berger Group to determine whether to seed a similar program on military lands.
"We are very interested in getting biodiesel and using our lands to support our own energy needs," Ward said. "We want to use what you have learned to potentially go onto Army installations and see what might be possible."
It is a welcome recognition to a program pursued jointly by Salt Lake City, Salt Lake County, Utah State University, the South Davis Sewer District and The Church of Jesus Christ of Latter-day Saints to put fallow public lands to good use.
The safflower now stands on a dusty grassland on the south side of Salt Lake International Airport — a property the city will someday use for a wastewater treatment plant. That transformation is decades away, however. So officials have decided to cultivate the land, growing a drought-resistant crop capable of producing 50 gallons of biofuel per acre.
Officials started with 20 acres, as a test. But ultimately, biofuel production is expected to spread to the entire 200-acre property.
Utah is also home to the FreeWays to Fuel program, which would plant safflower, canola, flax and other biofuel crops along highways. Researchers at Utah State University believe the country could produce a billion gallons of biodiesel a year from the roadside crops.