Thorntons, Inc., a leading, independent gasoline/convenience-chain retailer carrying E85 fuel throughout the Midwest, is teaming up with the Kentucky Corn Growers Association (KyCGA) and the Kentucky Clean Fuels Coalition (KCFC) to give away $17,000 in free E85 fuel at the 2010 Kentucky State Fair.
From August 19 until August 29, flex fuel vehicle owners can visit the Kentucky corn Shack, under the Great Kentucky Cookout Tent, to pick up free E85 fuel gift cards. The first 106 who stop by the shack each day will receive a $5, $20 or $100 promotional card. These cards can be used at any of the 11 Thornton's E85 fueling facilities in Kentucky and Southern Indiana – including the nine in the state of Kentucky, two of which will be open by the end of August.
"We are very excited about the expansion of E85 fuel in our stores," said Matt Thornton, Chief Executive Officer of Thorntons. "We support the use of ethanol, wherever it is economically available".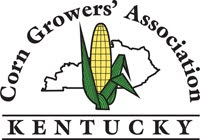 "Not only are corn farmers feeding the world's people and livestock, they are producing enough corn for all-American fuel ethanol. While ethanol can be found in 10 percent blends in all of Louisville's gasoline, KyCGA, Thorntons, and KCFC have partnered to increase awareness about E85, a blend of 85 percent ethanol and 15 percent gasoline," said Executive Director of KyCGA, Laura Knoth. "This fuel can only be used in Flexible Fuel Vehicles, but there are nearly 100,000 of these vehicles on Kentucky's highways today, and vehicle manufacturers continue to make more."
Growth Energy recently partnered with Thorntons to open 20 E85 stations within five states through their 2010 E85 and Blender Pump program. You can find the listing of these stations at www.E85Refueling.com.