One of the longest running and top rated Do-It-Yourself (DIY) shows on cable TV, "Man Caves," will soon be rolling on up to transform a room or garage into a man's dream room in a ROUSH liquid propane-powered E-350. The show, which airs on DIY Network, is in its seventh season and features a virtual rolling hardware store replete with construction materials in a truck.
"We are looking forward to having a 'Man Caves'-size rolling tool box for the biggest season yet of 'Man Caves.' This thing is functional and just amazing," said an enthusiastic Cameron, co-host of the show, upon seeing the new propane-powered van for the first time.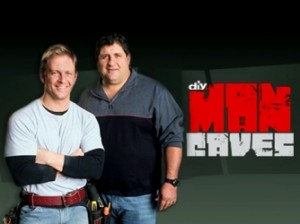 Thanks to Knapheide and Sortimo, there are a variety of organizational systems which allow the hosts, licensed contractor Jason Cameron and former NFL great Tony "The Goose" Siragusa, to quickly and efficiently complete any project at hand. The Knapheide Utility Vehicle will be mounted on the back of the ROUSH propane E-350 and will include a number of Sortimo S-, M-, and T-BOXXES to organize the tools and small parts it carries, many with adjustable shelves and dividers. The cargo area has retention poles to hold large parts and sheet material, as well as a bed slide to assist in loading heavy equipment or parts. This allows the "Man Caves" crew to be most efficient from the truck to the work site.
"Jack Roush has cars racing on TV nearly every weekend, but this will mark the first time that a ROUSH liquid propane-powered van will have a starring role on television," said Joe Thompson, executive vice-president and general manager of ROUSH. " 'Man Caves' is a program that has a very dedicated audience and it's going to be exciting to have a ROUSH vehicle play a role in the space transformations they have planned for this season."
Chris Weiss, Knapheide vice-president of engineering concluded, "Building the 'Man Caves' work van is a perfect opportunity to show off the organizational capabilities of the ROUSH/Knapheide Utility Vehicle. Our partnership with ROUSH helps us provide efficient work solutions for our contractor customers with the advantage of using green technology like liquid propane."