In the latest forecast issued by the U.S. Department of Agriculture (USDA), corn farmers are on track for a record corn crop and yield per acre for this year. The numbers are estimated to surpass the records set in 2009. USDA expects farmers to harvest 13.37 billion bushels, 2 percent larger than in 2009. They are also projecting 165 bushels per acre, up from 164.7 bushels per acre last year, also a new high.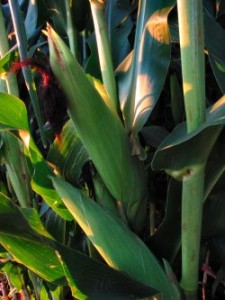 Renewable Fuels Association Vice President of Research Geoff Cooper notes that the record yields effectively demonstrate that U.S. farmers can meeting increasing demands without needing to expand acreage as well as meet the growing demands for food, feed and fuel.
"This will be the third 13 billion bushel crop on record and it's worth noting that this year's crop will be produced on nearly 6 million fewer acres than the first 13 billion bushel crop just three years ago. Once again, today's report further undermines the theory that U.S. farmers will need to convert non-agricultural land to cropland to keep up with increasing demand. The rapid adoption of new technologies and practices is allowing the nation's farmers to continue to produce more grain on fewer acres."
To put the significance of the increase in perspective, this year's estimated crop will be twice as large and the corn crop produced 30 years ago in 1980 but it will be achieved using only 4.6 percent more acres than in 1980. Also of note, the USDA projects that 4.7 billion bushels of corn will be processed into ethanol for the 2010/11 marketing year, producing approximately 13 billion gallons of ethanol.