Novozymes has announced that is has acquired Brazilian microorganism company Turfal in order to obtain direct access to the Brazilian bioagriculture market. Turfal develops and manufacturers microbes that stimulate the growth of crops, such as soybeans, by fixating nitrogen. These microbes allow growers to use less fertilizer and save money.
Turfal's operations are located 25 miles from Novozymes' Latin American headquarters in Curitiba and will become the platform for all of Novozymes' sustainable agriculture business in Brazil.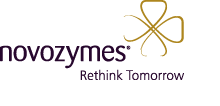 "The main reason for the acquisition is that we want to expand Novozymes' position within the market for sustainable agriculture," said Thomas Videbæk, Executive Vice President, BioBusiness, Novozymes. "We see exciting growth opportunities on the Brazilian bioagriculture market, and Turfal will give Novozymes direct access to this market."
Novozymes is stepping up its game as the company continues to position itself as a worldwide player to help meet the challenges of feeding a growing global population. Experts estimate that global agricultural production will need to increase by 73 percent in order to feed more than 9 billion people by 2050. One sustainable agricultural challenge is to increase yields without increasing the number of acres of cropland.
"The nitrogen-fixating inoculants from Turfal and Novozymes can help farmers reduce their need for nitrogen fertilizers by up to 80 percent on leguminous crops. This is a unique value proposition in a world where farmers are under pressure to increase yields in a sustainable manner," said Videbæk.