Just about everything in this country moves by a truck, train or barge running on diesel. The folks up in Minnesota, with their first-in-the-nation biodiesel mandate, are holding some workshops to show just how important the green version of diesel … biodiesel … is: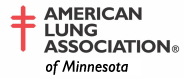 To help people better understand recent changes in diesel fuels and engines, and the growing role of biodiesel in Minnesota's transportation industry, the American Lung Association in Minnesota is hosting two free workshops featuring Hoon Ge of MEG Corp. The workshops will discuss recent refining changes in traditional petroleum diesel and how to recognize and respond to problems with diesel fuels. The event and lunch are free, but attendance is limited. Contact Kelly Marczak at Kelly.Marczak@lungmn.org to register.
The workshops will be held in Duluth at the Duluth Holiday Inn, Downtown Waterfront, 200 West First Street on Monday, August 23rd and in Bemidji at Hampton Inn & Suites Bemidji, 1019 Paul Bunyan Dr S. Both run from 10:30 am to 1:30 pm.
The Minnesota Soybean Research & Promotion Council and United Soybean Board are sponsoring the workshops.