High rollers in Vegas can now get higher ethanol blends for their flex fuel vehicles (FFVs).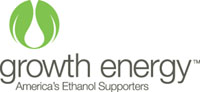 Growth Energy has joined forces with CJW Petroleum to offer E85 at a station in North Las Vegas, located close to Nellis Air Force Base where numerous flexible fuel vehicles are stationed. The new E85 pump opened for business July 13 and sold over 1,400 gallons of the alternative fuel in a short time.
"There are tens of thousands of federal flex fuel vehicles that have never run on anything but conventional gasoline because they don't have access to mid and high level blends of ethanol," said Phil Lampert, V.P. of Market Development for Growth Energy. "We are working with partners across the nation to build out the infrastructure so flex fuel vehicle owners have a choice at the pump."
Phillipe Savigard, owner of the Nevada station said, "The reason I offered the fuel was I feel it is the right time. We need to make consumers more aware of the product and educate them so there is less confusion in the marketplace."
CJW Petroleum has become part of Growth Energy's 2010 E85 and Blender Pump Program, offering funds to retailers for the alternative fuel infrastructure. Growth Energy is also assisting retailers with the technical aspects of installation and marketing of both mid and high level blends of ethanol.